5/10-Year Warranty
If something goes wrong, you can count on us to make it right, fast! All desks, 5-year on electrical and mechanical, 10-years on the desk frame. Learn More
Free Shipping
Shipping Daily! Free FedEx ground shipping to all Canadian provinces with tracking.
Made in Canada
Our desktops are Manufactured in Canada from sustainably sourced Canadian materials
Made in Canada from responsibly sourced materials, the Vantage is available in Audacity (dark woodgrain), Forever Walnut, Nova Black & Nova White.
Our desk features high density wood fiber with thermally fused laminate, edges are finished with a durable 3mm PVC band.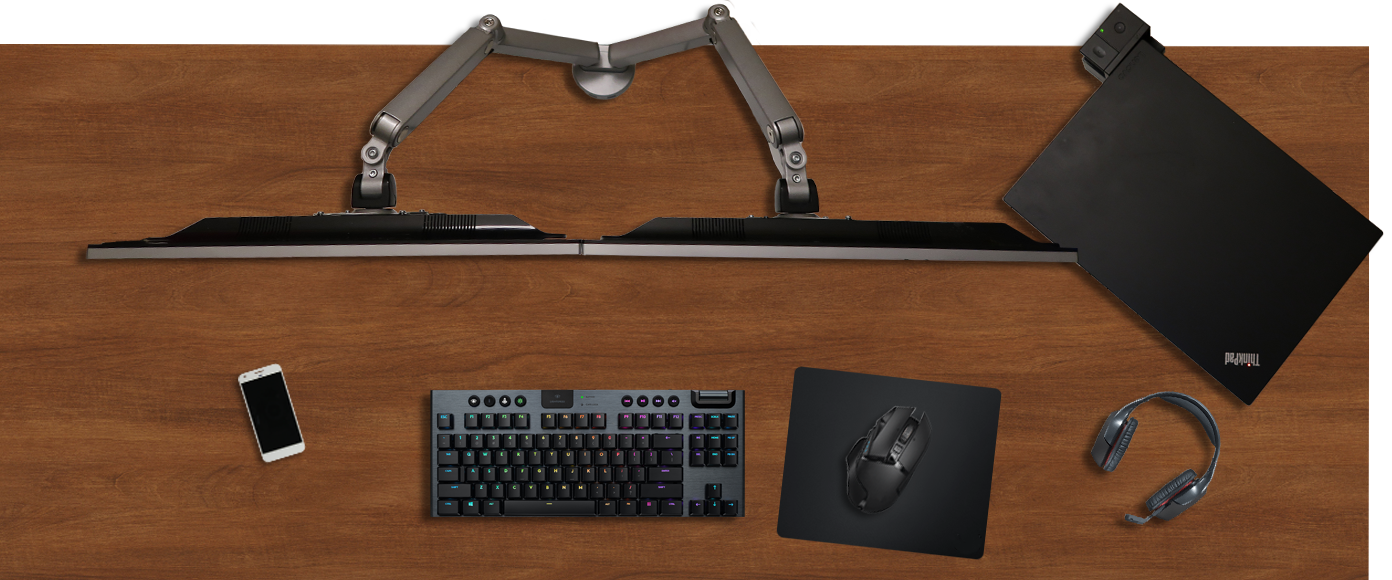 Uplifting Movement
The Vantage is our commercial grade standing desk that packs the power and functionality you need for a robust office workstation.
Raising the bar on commercial standing desks, the Vantage provides the features you expect from an executive standing desk and quality you can count on, all backed with amazing service from an expert team that truly cares.
Available in four distinct desktop styles, and all of our desktops are 1" thick. Many competitor desktops are only .5" or .75" thick. Our sturdy 1" thick desktops will contribute to the stability of your standing desk.
Work Smart
Powerful Dual Motors
Powered by two extreme durability motors that will enable you to change heights quickly, with a smooth and quiet action. Conservatively rated at 340lbs, the Vantage will lift large, heavy workstations with ease.
Six Axis Collision Sensor
The Vantage electronics have recently been updated, and now feature a completely redesigned six axis collision sensor with rebound. The new sensor will easily detect a cable that is caught under the desk, or a piece of furniture that is obstructing movement. Even a slight change in the balance of the desk to the left, right, front or back while moving will trigger the sensor to stop movement and reverse direction.
Three Segment Leg
The Vantage provides an excellent range of vertical motion thanks to a three segment leg. Adjust the height of your desk from 23.6″ – 48.4″ (60cm – 123cm)' (measurement including 1″ desktop).
Three Position Memory
Find your optimal positions for sitting and standing and memorize them with the keypad's three memory presets and your favorite height will be a touch away.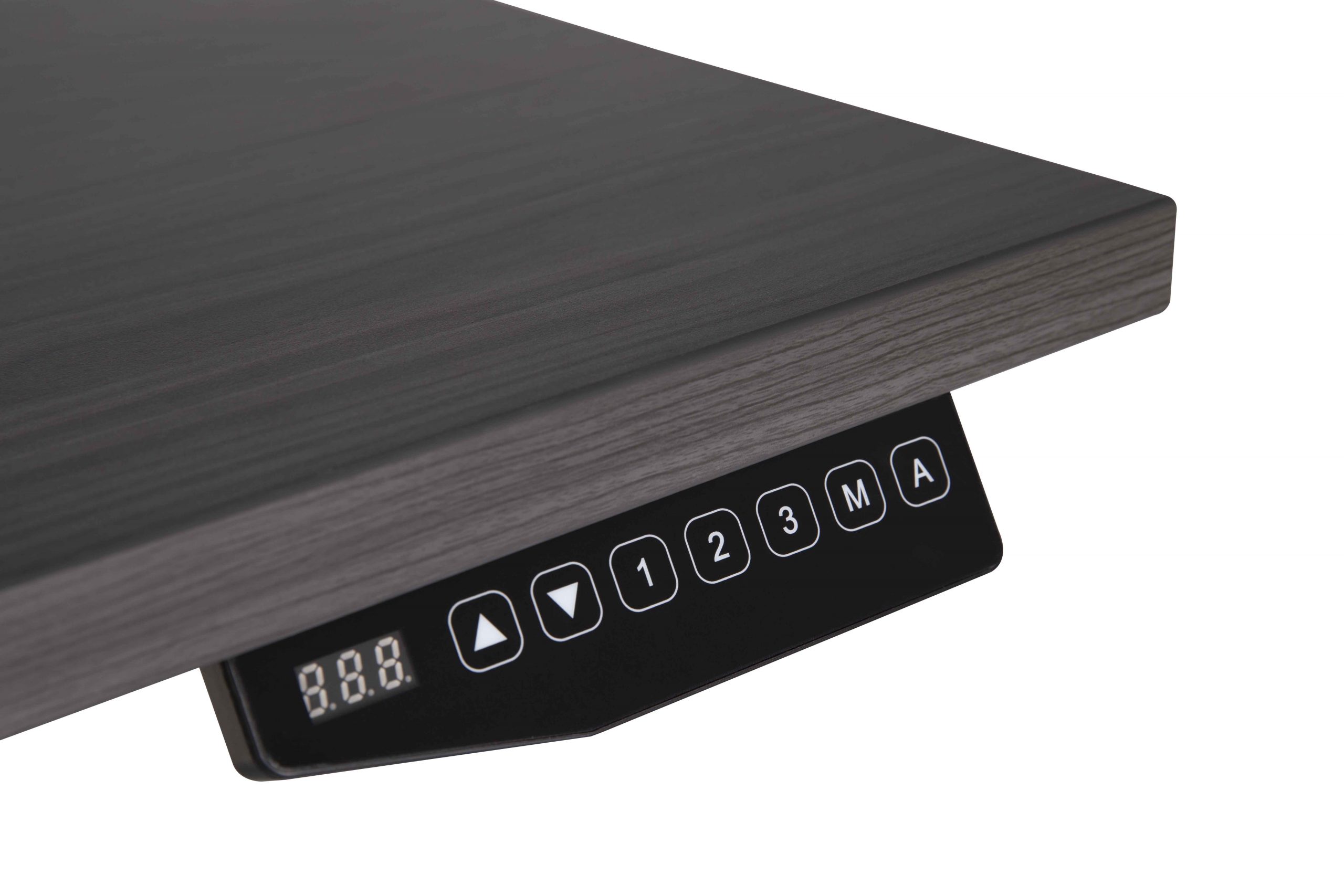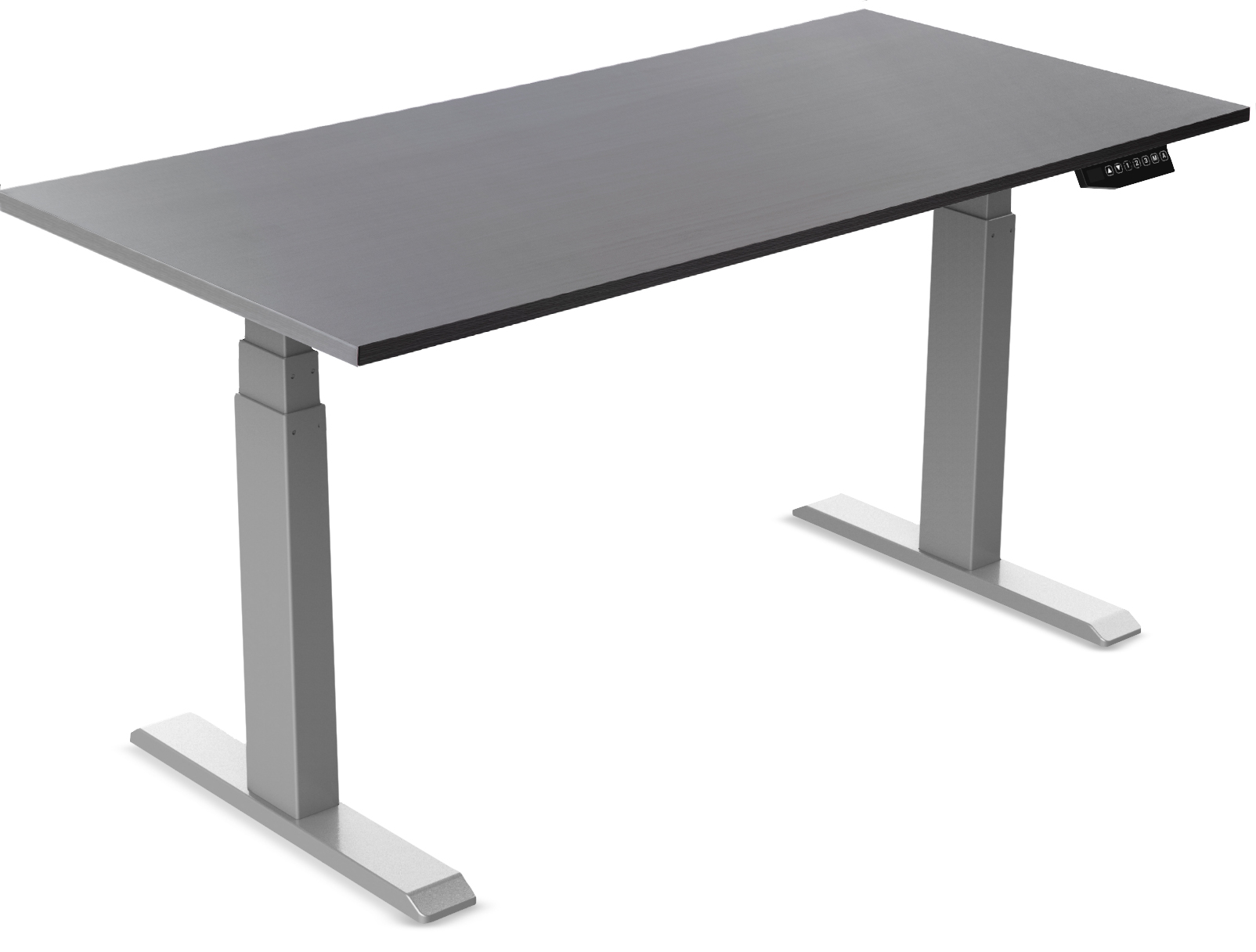 Robust Commercial Grade Design
4" Extra Wide Three Segment Leg
Strong, double wall steel, three segment leg design provides the stability you can trust with your most valued equipment.
Powerful Motors
Powerful dual internal motors lift your gear with ease, the Vantage is the perfect choice for larger, custom workstations.
Stable Desk Frame
Most competitor two motor desk frames weigh in around 60lbs, the Vantage is a true heavyweight, tipping the scales at over 70lbs. Heavy gauge steel tubing, 4" wide - 3-segment rectangle profile legs, and a unique structure design all come together to deliver a stable workspace, even with larger custom desktops.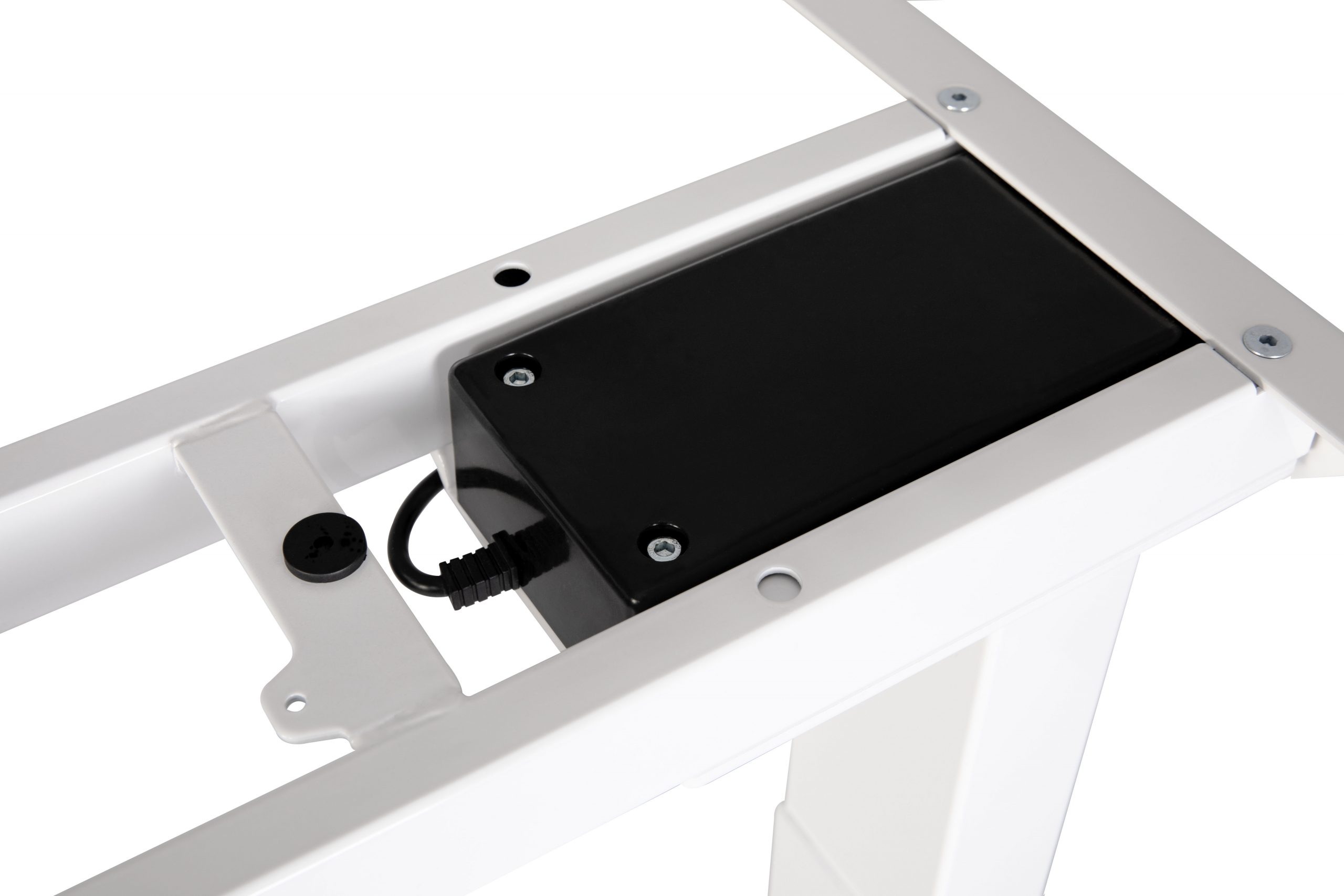 Lift Capacity Increased to 341lbs
New, redesigned motors motors with increased lifting capacity are crammed into the 4" wide legs. Easily capable of lifting the rated 341lbs, tested for thousands of cycles you can count on the Vantage to deliver reliable, heavy lifting.
Operating sound level tested at 45db or less. Some electric desks are fast but noisy, while some use slow but quiet motors. The Vantage moves at a speedy pace of 1.5"/second with a sound level rating of 45db.
Want to Supply Your Own Desktop?
At the top of the page, choose the "No Desktop" option in the desktop style section box. All our desk frames ship with the hardware you need to attach a solid wood or laminate desktop.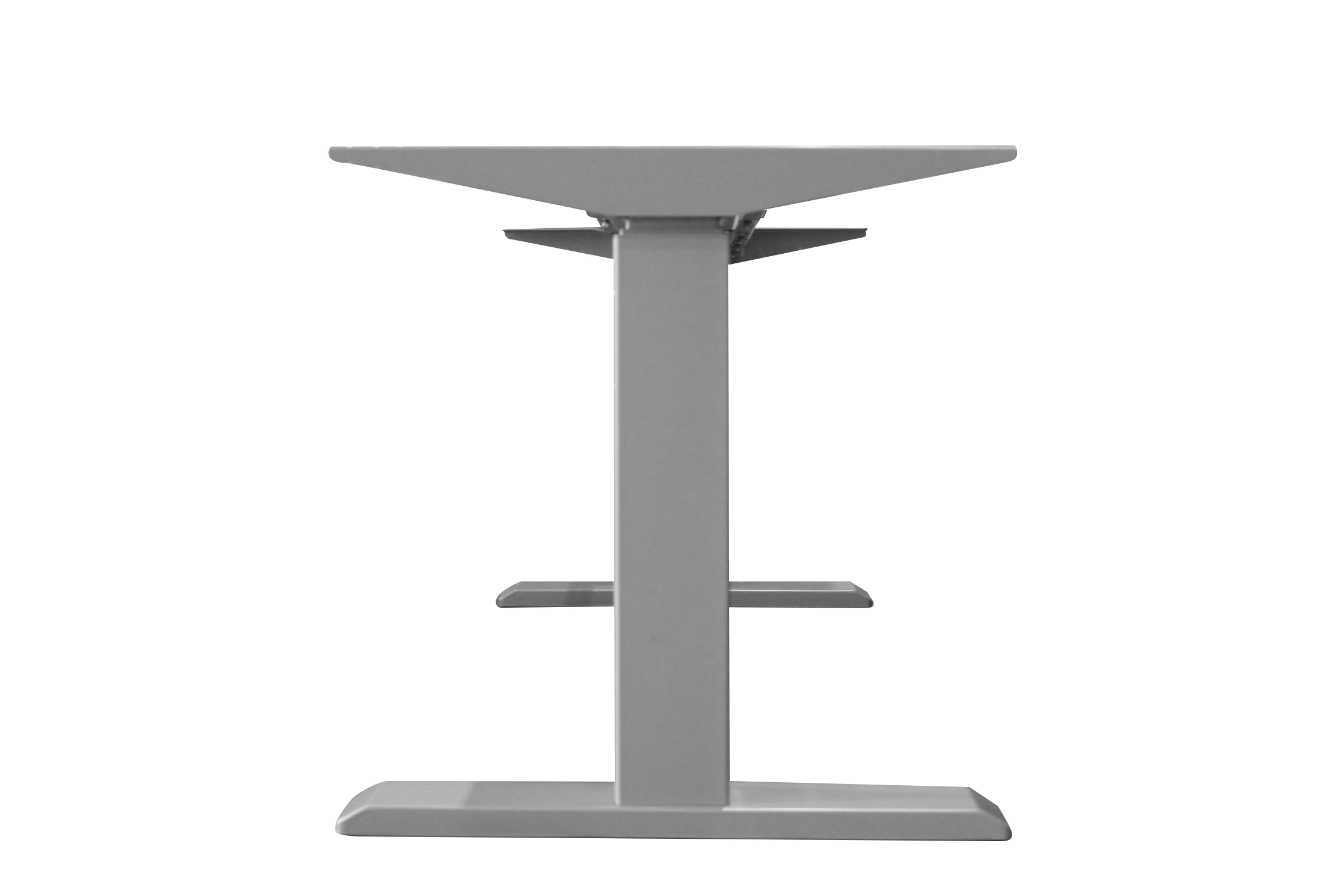 Shipping Daily! We offer in-stock desks that ship the same day you order! Free FedEx ground shipping to all Canadian Provinces on standing desks, stand desk conversions, and accessories ordered with a desk purchase.