The Canadian Stand Desk Specialists
Get more comfortable and productive while you work. Our quiet height adjustable desks allow you to sit or stand at a whim, without disturbing others.
Free Shipping. 5 Year Warranty. 30-Day Returns
Five year warranty, 30-day returns, free ground shipping on all orders within Canada
We offer competitive volume discounts and corporate pricing. Request a quote for your project.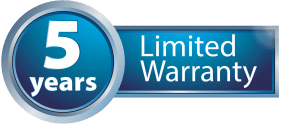 Our premium dual motor frame with 3-section square leg which allows for a lower start point and a higher standing position giving you more versatility vs. a 2 section leg.
3rd gen redesigned quiet motors, improved motor insulation and load protection. LED height readout with 4 user programmable heights.
Electric frame with three legs and three motors. LED Height readout with 4 user programmable positions. New redesigned quiet motors with load protection sensors.
This frame is easily adjustable from 90° to 180°
Questions? We would love to hear from you!
Sales inquiries
Questions about our products?
Request a Quote
Bulk and corporate orders
Sales inquiries
Questions about our products?
Request a Quote
Bulk and corporate orders